Register for the Next FREE Webinar
December 8th at 8pm EST: Keeping the Main Thing the Main Thing
Richard Saucedo and Randy Greenwell will be joined by Dr. Tim Lautzenheiser to discuss keeping continuity in your band program as you make the transition from marching to concert band. Focusing on not just musicianship skills, but also on student leadership and the culture of your band organization.
Marching Arts Educators
Founded with the intent to help marching arts educators to build, manage, and grow thriving educational programs and support the development of performers.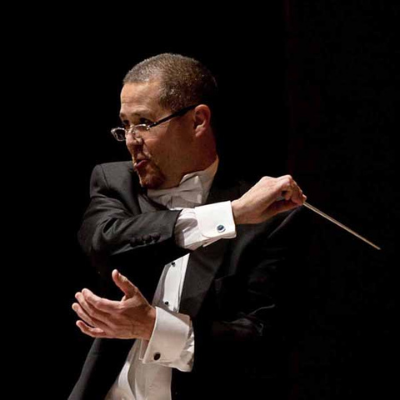 Richard Saucedo
Composer, Senior Educational Clinician, Conn-Selmer, Inc. 
Richard L. Saucedo is currently Director of Bands, Emeritus after retiring from the William H. Duke Center for the Performing Arts at Carmel High School in Carmel, Indiana. During his 31-year tenure, Carmel bands received numerous state and national honors in the areas of concert band, jazz band and marching band. The CHS Wind Symphony performed at the Bands of America National Concert Band Festival three times (1992, 1999, and 2004) and was named the Indiana State Champion Concert Band most recently in 2013. The group also performed at the Midwest Band and Orchestra Clinic in Chicago during December of 2005. The Carmel Marching Greyhounds have finished in the top ten at the Bands of America Grand National Championship for the past 15 years and were named BOA National Champions in the fall of 2005 and again in 2012. The Indiana Bandmasters Association named Mr. Saucedo Indiana's "Bandmaster of the Year" for 1998-99, and the Indiana Music Educators Association named him the "Outstanding Music Educator" in the state of Indiana for 2010. HALFTIME, SCHOOL BAND AND ORCHESTRA and BRASSWIND/WOODWIND Magazines have highlighted his accomplishments in recent articles. Mr. Saucedo was inducted into the Music for All Hall of Fame in March of 2015.
Mr. Saucedo is a freelance arranger and composer, having released over 300 marching band arrangements, concert band, and orchestral works as well as many choral compositions. He is currently on the writing staff for the Hal Leonard Publishing Corporation. His concert band works have been performed all over the world by middle school and high school bands as well as by college and university groups. He is a member of the Conn-Selmer Division of Education and currently serves as assistant chief judge for Bands of America Marching Band Competitions. 
Randy Greenwell
Educational Support Manager, Conn-Selmer, Inc.
Randy Greenwell has been an Educational Support Manager with Conn-Selmer since January 2017. He is the former Director of Bands and Performing Arts Department Chair, of the nationally recognized Lawrence Central High School Performing Arts Department, Indianapolis, Indiana.
Under his direction, the Lawrence Central High School Marching Band was an eighteen-time Bands of America Grand National Finalist and a two-time Grand National Champion.  The Lawrence Central High School Marching Band was a "2001 Sudler Shield" award recipient and a four-time Class A Indiana State Champion.  They participated in prestigious national events such as the Tournament of Roses and Macy's Thanksgiving Day Parades.
His wind ensembles were consistent state finalists, being named ISSMA Concert Band State Champion on five separate occasions.  In addition, the LC Jazz Ensembles were awarded honor band status at several jazz festivals throughout his tenure at Lawrence Central. 
Randy was named a "Distinguished Citizen of Indianapolis" in 2001.  He was inducted into the "Music for All/Bands of America Hall of Fame" as well as the "Phi Beta Mu Hall of Fame" in 2018.  He actively judges for DCI, WGI, and Bands of America, guest conducts honor bands, and does clinics on a variety of music education topics across the country.  Randy continues to serve as music arranger and program coordinator for several competitive bands around the country and is part of the clinician team for the Conn-Selmer Institute Marching Arts Workshop.
In 2019, The Greenwood Community Band, for which he serves as Music Director, performed at the opening session of the Conn-Selmer Institute.  Randy is still an active trumpet player in Indianapolis, performing exclusively on Vincent Bach Stradivarius instruments. 
Continue the Conversation!
Join in the conversation and learn from others just like you - amazing marching arts educators!